March 28, 2017
AGBU Toronto Musical Talent Show 2017 Breaks Attendance Record
 By now a well settled tradition, the AGBU Toronto's latest musical talent show took place on Sunday, March 5, 2017, at the AGBU Alex Manoogian Cultural Centre Babayan Auditorium. Forty young music students (double the usual number), submitted by nineteen teachers, had signed up for this annual event: an unprecedented number that is a testament to its rising popularity as well as the steadily growing Toronto Armenian community.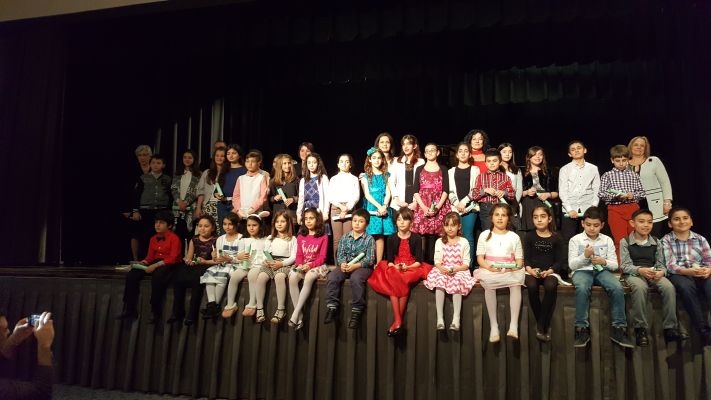 The event was hosted by mistress of ceremonies, Ms. Alexandra Balian. The audience, consisting of family, friends and teachers, was treated to a variety of musical genres, from classical to Broadway and Armenian folklore, performed on various musical instruments: piano, violin, cello, guitar, duduk, and voice. The performers whose level ranged from preparatory to very advanced, showcasing some genuine talent, were mostly very well prepared and drew warm and enthusiastic applause from the crowd.
 At the end of the program, the young musicians were invited to the stage for a big round of applause, and received AGBU 110th anniversary pens and  a certificate of attendance from the Executive Director of the AGBU Toronto, Mrs. Salpi Der-Ghazarian who congratulated them, their teachers and families.
 Dr. Araxie Altounian