July 8, 2022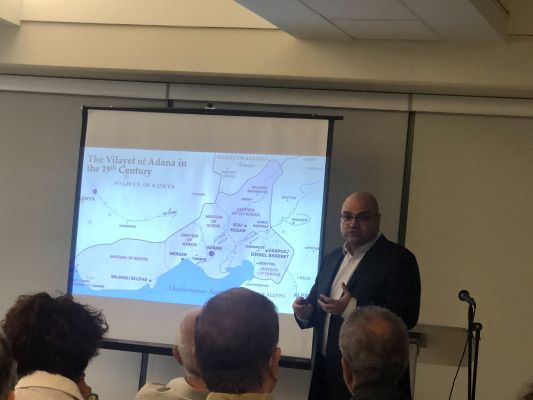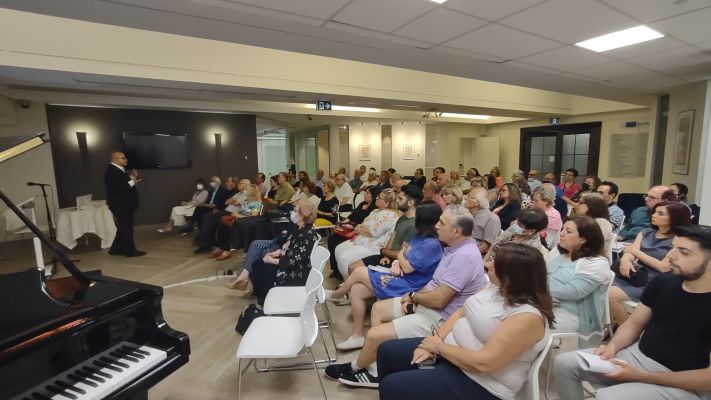 The Armenian General Benevolent Union (AGBU) in Toronto successfully organized and hosted the first in-person lecture by Bedross Der Matossian on his recently published book titled The Horrors of Adana – a powerful and comprehensive historical work on the 'forgotten massacres' of 1909 that preceded the Armenian Genocide.
On the evening of Friday, June 24th, 2022, community members attended Professor Der Matossian's insightful lecture presentation. The sociopolitical contexts that culminated in the Adana massacres were discussed and provided a glimpse into the thorough analysis that Professor Der Matossian researched and explored in his book. The inspiration for this novel was shared with the attendees; the importance of bringing awareness and understanding to these 'forgotten massacres'.
Professor Der Matossian delivered an informative and engaging lecture to close to 80 community members, drawing their fascination and sharing extensive knowledge. Several historical figures, events and topics were discussed during the lecture presentation such as the false narrative that the Adana massacres were failed uprisings by Armenians, the distinction between massacres and genocide, and the interdependent circumstances and factors that cause individuals to become perpetrators.
Bedross Der Matossian shared previously unknown knowledge and photographs to the attendees, demonstrating his extensive research efforts throughout the past 10 years in order to deliver an incredible and remarkably written work of Armenian history – the first of its kind.
Professor Der Matossian proceeded to address and answer questions from highly curious attendees, listening to their inquiries as well as personal anecdotes of their familial ancestors who lived and/or escaped from Adana.
The AGBU Toronto community welcomed Professor Der Matossian with an enthusiasm and a strong desire to learn about an often overlooked part of Armenian history. Countless community members thanked him for the honour of being his first in-person lecture following his book release and, most especially, for taking the initiative to write The Horrors of Adana in order to shed light and pay tribute to a forgotten – yet significant – part of our history.
Professor Der Matossian was introduced by Anna Maria Moubayed. His speech was preceded by Arno Babajanyan's "Eligea" played on the piano by Hrag Karamandian.
Sareen Kardjian